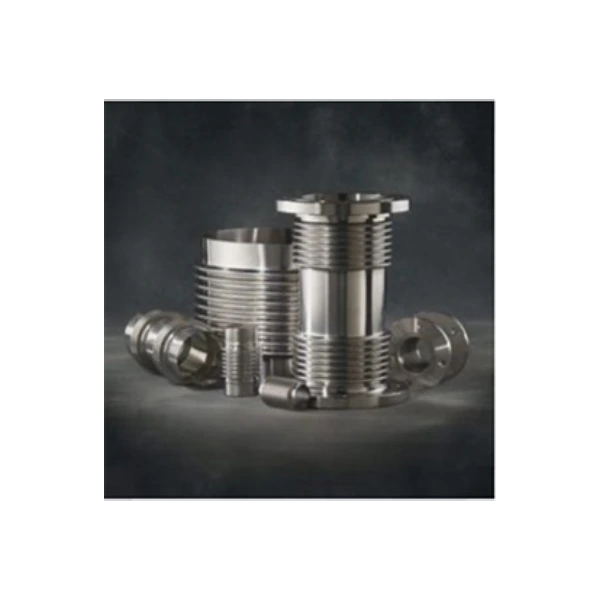 Metal expansion joints and metal bellows are critical for your facility's high temperature and higher-pressure piping system. They are also commonly known as stainless flex joints, stainless steel bellows, welded bellows, metal bellows expansion joints and metal flex joints.
Metal expansion joints and SS Bellows types and styles include unrestrained, tied, hinged, gimbaled, single, universal, in-line, externally pressurized, elbowed and more.
Metal expansion joints high temperature and pressure ratings are ideal for high pressure steam expansion joints and other high temperature expansion joints.
We can refurbish a customer's out-of-service joint, especially very large diameter metal expansion joints.
Our highly knowledgeable and trained sales people and factory engineers work with you and your engineers to customize the optimum metal expansion joint and bellows joint for your specific piping system needs.
REQUEST A QUOTE
Metal Expansion Joints for Piping Systems Features:
High Pressure and high temperature ratings. Exact ratings depend on the design.
Custom Designed and pre-engineered
Corrugated 316 and 321 stainless steel annular metal hose liner
Monel® and Inconel ® available
Certifications available
Close pitch and Open pitch designs
With or without single or double braid cover
Rubber cover available
Flanged and threaded end fittings
Designs conform to EJMA ASME Section VIII, B31.1 and B31.3
Fittings area welded on by ASME IX certified welders
3D CAD modeling
Testing options include pneumatic, hydrostatic, high-pressure gas, liquid penetrants, helium mass spectrometry, and X-ray
Certifications available
Very Large diameter designs available
Made in the USA